Learn about systems modeling and simulation using Modelica
Modelica is one of the leading technologies for systems modeling and simulation. Our Modelica Introduction Course gives you a comprehensive introduction to Modelica in just two days. You'll learn what Modelica is and how to use it for different applications.
Course Agenda
Our standard Modelica training is a two-day instructor-led course, where lectures with engaging examples are mixed with hands-on exercises. Our trainings are always customized to fit your specific needs and are available online or on-site, depending on your preferences.
The course includes:
Introduction to Modelica
Modeling using the Modelica Standard Library
Writing equations in Modelica
Component modeling
Creating reusable code
Applications of Modelica
Deployment and FMI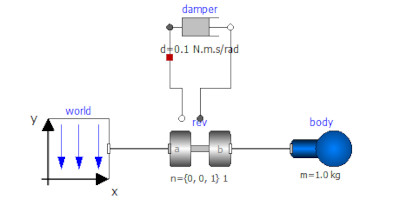 Duration
2 days (on-site) or 2-4 sessions (online)
Post-Training Support
The Modelica training can be ordered with or without post-training support. Our post-training support agreement is a flexible bundle of pre-paid and discounted support hours that can be spent within six months of the training.
The support hours allow you to have follow-up sessions with the instructor, ask questions, and get hands-on modeling support.
When?
Contact us for more information about availability and pricing!